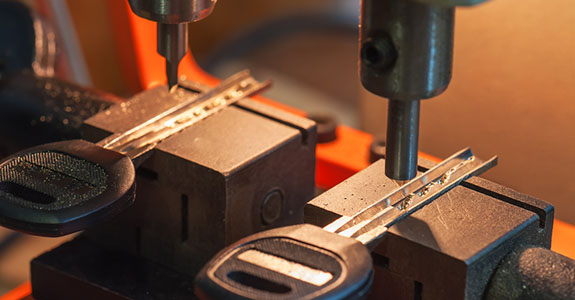 Safe Installation, Lock Repair, Lockout Services, & More
Buena Park Lock & Key Shop offers the highest quality mobile locksmith services to our clients. Whether your locksmith needs are residential, commercial or automotive, we are ready to assist with friendly and knowledgeable service. For over 50 years of business, our skilled team of professionals have offered our community unbeatable locksmith offerings at affordable costs. We look forward to working with you on the following types of services and more: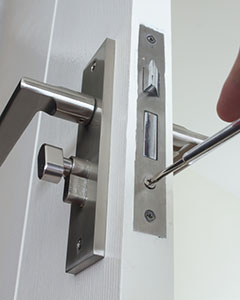 Residential locksmith services: As a go-to residential locksmith in Buena Park, CA, Buena Park Lock & Key Shop offers an extensive selection of mobile offerings to clients. We can help with your residential needs through re-keying, lock repair and installation, duplicate keys, combination changes and so much more. We're here to provide trusted services and to help you feel secure in your home.
Commercial locksmith services: With decades of experience as a commercial locksmith in Buena Park, CA, Buena Park Lock & Key Shop can help keep your business and its investments protected. Through locksmith offerings including re-keying, combination changes, lock installation and repair, duplicate keys, and safe services, we're at-the-ready to provide reliable support.
Automotive locksmith services: Our mobile locksmith services are perfect for all of your vehicle needs. The talented professionals at Buena Park Lock & Key Shop offer services in duplicate keys, transponder keys, lockout service support and more.
Safe services: Buena Park Lock & Key Shop also specializes in the sale and service of high-quality safes. Whether you require a safe installation for your home or business, we'll steer you to the proper model for your needs. From there, we'll handle the complete installation and any repairs to ensure that your valuables are protected.
If you're looking for a locksmith service that has your best interests in mind in Buena Park, La Mirada, Cypress, Cerritos, or Santa Fe Springs, CA, look no further than Buena Park Lock & Key Shop. We've earned our reputation in the community as a locksmith company that property and business owners can trust. For more information on our services, contact us at 714-521-4200.